Message from Head of the Department
Dear Students, Faculty, and Visitors, It is with great pleasure that I extend a warm welcome to all of you to the Nursing Department at Fatima College of Health Sciences (FCHS) located in four campuses (Abu Dhabi, Ajman, Al Ain, Al Dhafra), UAE. As the Head of Nursing for all the four FCHS campuses, I am delighted to be part of this vibrant and dedicated community of healthcare professionals.
Our Nursing Department is pledged to excellence in Nursing education & research, and We are committed to preparing the next generation of compassionate and skilled nurses who will play a crucial role in shaping the future of healthcare.
At FCHS, we offer state-of-the-art facilities, experienced faculty, and a comprehensive curriculum designed to provide you with the knowledge and skills needed to excel in the field of nursing. Our programs emphasize evidence-based practice, patient-centered care, academic and clinical collaboration, ensuring that you are well-prepared to meet the challenges of modern healthcare.
As the healthcare landscape continues to evolve, nursing plays an increasingly vital role. Our dedicated faculty and staff are here to support you throughout your educational journey, providing guidance, mentorship, and a nurturing environment that fosters both personal and professional growth.
I encourage you to explore our website to learn more about our programs, faculty, research initiatives, and the opportunities available to you. Whether you are a prospective student, a current student, a member of our faculty, or a visitor interested in nursing, we are here to enlighten you with the information you need about the Nursing Department.
Thank you for choosing FCHS and becoming a part of our FCHS-Nursing community. I look forward to witnessing your growth and success as you embark on this fulfilling and rewarding journey in the field of nursing.
Warm regards,
Dr. Annie Rosita,
Head of Nursing Department, FCHS (Abu Dhabi, Ajman, Al Ain, Al Dhafra), UAE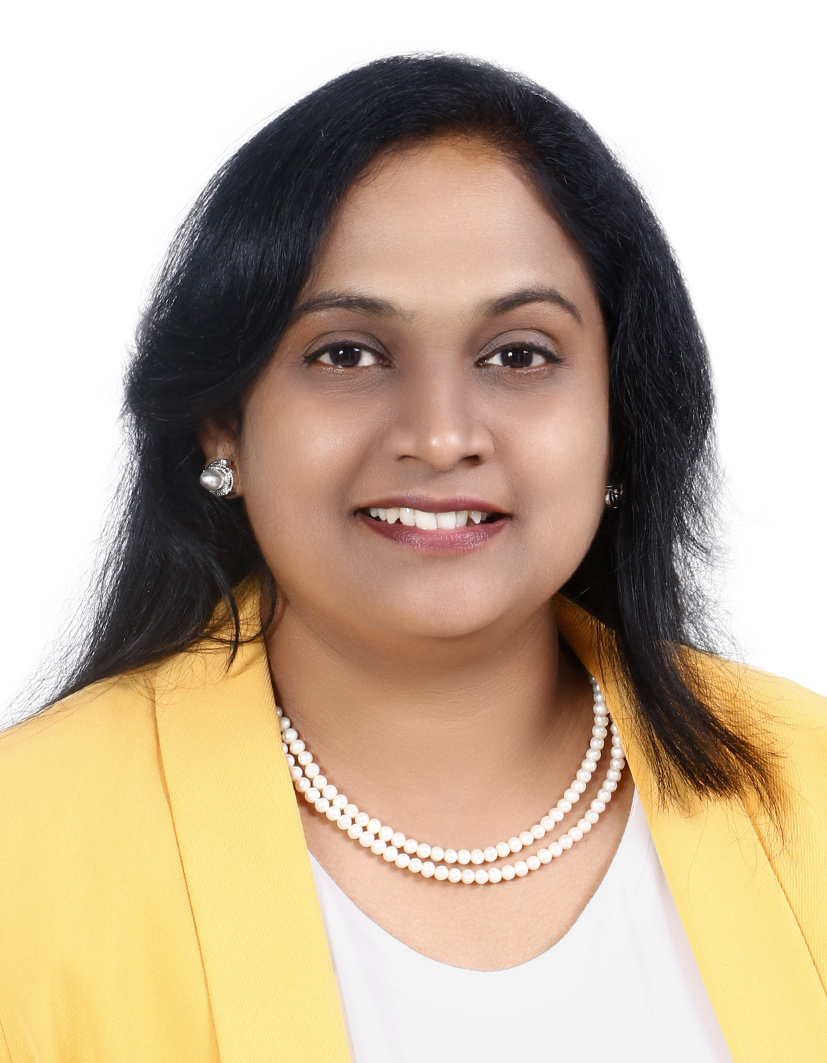 List of Programs and Local Accreditation Status
Fatima College of Health Sciences (FCHS) vision is to be the foremost provider of excellence in health sciences education in the United Arab Emirates (UAE) and the Gulf Cooperation Council (GCC) region. FCHS intends to continue to provide high quality professionals in different health care disciplines to serve the current and future needs of the UAE whilst also to develop and maintain a culture of applied and operational research in the degree programs offered. FCHS in line with UAE's 2021 goals, 2022 50 for 50 initiatives, 2025 Healthcare Master Plan and 2030 Abu Dhabi Visions, aims to provide a knowledge based economy and up skilling of the current workforce in health sciences.
In the UAE, there is a growing need for nursing as recognized by the relevant stakeholders, which include the Education sector, Community and Health services.
The FCHS Department of Nursing is dedicated to improve the health of the UAE community. This would be achieved by educating professional nurses and contributing to advances in health care through innovative research, scholarship and service.  Since its foundation in 2006, FCHS has developed a nationally recognized reputation for excellence in nursing education, which makes Bachelor of Science of Nursing highly competitive. The nursing program received initial Accreditation by the CAA in 2010 and most recent re-Accreditation in 2021.
The Nursing program is a well-established and recognized program embedding the art and science of health promotion, and prepares the students to work in diverse settings where they provide holistic care and manage a broad spectrum of acute and chronic health conditions grounded on evidence based practice. Recognizing the urgent need for Emirati nurses, the program maintains its roots in liberal arts while transitioning to a more vocational training inline with it's parent organization ADVETI.
Employment opportunities for graduates with a Bachelor of Science in Nursing (BSN) are in high demand in the UAE and over 95% of Emirati BSN graduates are employed.
The nursing department in FCHS has grown significantly since the initial inception in 2009. There were 171 students on two campuses in 2009 to 1,650 students on four campuses in 2022.
The vision of the Department of Nursing is to become an influential and distinguished program through education, scholarly activity and research that advances the nursing profession and promotes the health of the community.
The FCHS nursing department used to offer a dedicated bridging program from diploma to BSN.  Currently that program is not accepting new applicants.  However, nurses with a higher degree (Associates, Diploma, Higher Degree) may apply to the BSN program.  Each application will be evaluated and equivancy against the current plan of study.  Currently Practicing nurses may receive up to ½ the Plan credits (~60 credit hours) for previous course work.  A typical applicant would require two years of full time study to convert a diploma to a bachelors degree
FCHS is also planning to offer a BSM in Midwifery when approved by the CAA.  Anticipated date of starting that program is Fall 2022
Program Learning Outcomes
Combine patient assessment, diagnostics and health informatics to formulate person-centered nursing care that results in delivering evidence-based care according to current policy and procedure requirements

While considering interprofessional communications and respecting patient, person, family, community, and clinicians viewpoints, compose treatment plans generating culturally competent clinical decisions

Respecting the context of civil, religious, ethical, and legal standards, design autonomous nursing interventions leveraging change management in a collegial and respectable workplace setting

Through lifelong learning using health technology and scholarly literature, invent innovative solutions for health promotion and education to deliver JCI level care for inpatient, home, community, and mental health settings.

Assess nursing as a profession and devise research to test ethical, legal, and culturally compliant interventions to meet professional guideline benchmarks
| Staff | Campus | Title | Department |
| --- | --- | --- | --- |
| Annie Rosita Arul Raj | Abu Dhabi | Assistant Professor Nursing ; Head of theNursing Department | annie.raj@fchs.ac.ae |
| Abdelrahman Salameh | Abu Dhabi | Instructor Nursing | abdelrahman.salameh@fchs.ac.ae |
| Amitha Mohan | Abu Dhabi | Instructor Nursing | amitha.mohan@fchs.ac.ae |
| Briliya Devadas | Abu Dhabi | Assistant Professor Nursing | briliya.devadas@fchs.ac.ae |
| Liezl Delfino Pangilinan | Abu Dhabi | Lab Specialist Nursing | liezl.pangilinan@fchs.ac.ae |
| Nathira Abdelqader Ahmad Alhmaimat | Abu Dhabi | Assistant Professor Nursing | nathira.alhmaimat@fchs.ac.ae |
| Omar Melhem | Abu Dhabi | Associate Professor Nursing | omar.melhem@fchs.ac.ae |
| Reeja Thomas | Abu Dhabi | Instructor Nursing | reeja.thomas@fchs.ac.ae |
| Ymaleen Lorenzo Cabrales | Abu Dhabi | Instructor Nursing | ymaleen.cabrales@fchs.ac.ae |
| Mansour Jawdet Mohammed Mansour | Ajman | Associate Professor Nursing | mansour.mansour@fchs.ac.ae |
| Allen Doyle | Ajman | Senior Instructor Nursing | allen.doyle@fchs.ac.ae |
| Anupama Kanissery | Ajman | Instructor Nursing | anupama.kanissery@fchs.ac.ae |
| Atika Khalaf | Ajman | Associate Professor Nursing | atika.abdullah@fchs.ac.ae |
| Doreen Mukona | Ajman | Assistant Professor Nursing | doreen.mukona@fchs.ac.ae |
| Emily Kay Dettenmaier | Ajman | Senior Instructor Nursing | emily.dettenmaier@fchs.ac.ae |
| Hussam S.M. Al Amoor | Ajman | Senior Instructor Nursing | hussam.alamoor@fchs.ac.ae |
| Jean Pilirani Mukasa | Ajman | Assistant Professor Nursing | jean.mukasa@fchs.ac.ae |
| Jeffrey Victorino de Jesus | Ajman | Instructor Nursing | jeffrey.jesus@fchs.ac.ae |
| Joemol James | Ajman | Senior Instructor Nursing | joemol.james@fchs.ac.ae |
| Judith Rukweza | Ajman | Assistant Professor Nursing | judith.rukweza@fchs.ac.ae |
| Mahmoud Al-Qadi | Ajman | Assistant Professor Nursing | mahmoud.alqadi@fchs.ac.ae |
| Malek Mutee Ahmad Hmaidi | Ajman | Instructor Nursing | malek.hmaidi@fchs.ac.ae |
| Maribeth Carpio Tabay | Ajman | Lab Specialist Nursing | Maribeth.Tabay@fchs.ac.ae |
| Smitha Joseph | Ajman | Lab Specialist Nursing | smitha.joseph@fchs.ac.ae |
| Sylivia Nalubega | Ajman | Assistant Professor Nursing | sylivia.nalubega@fchs.ac.ae |
| Hadya Abboud Abdel Rahim Abdel-Fattah | Ajman | Assistant Professor Nursing | Hadia.rasheed@fchs.ac.ae |
| Firas Adnan Abd Fattah Qatouni | Al Ain | Instructor Nursing | firas.qatouni@fchs.ac.ae |
| Francis Richard Loy-odan Coteng | Al Ain | Lab Specialist Nursing | francis.coteng@fchs.ac.ae |
| Ibrahim Bashayreh | Al Ain | Associate Professor Nursing | Ibrahim.Bashayreh@fchs.ac.ae |
| Imad Maalouf | Al Ain | Instructor Nursing | Imad.Maalouf@fchs.ac.ae |
| Julie Ann Zakaria | Al Ain | Senior Instructor Nursing | Julie.Zakaria@fchs.ac.ae |
| Mohamad Abdul Salam Al Mekkawi | Al Ain | Assistant Professor Nursing | Mohamed.Mikkawi@fchs.ac.ae |
| Mohammad Othman Ibrahim Abudari | Al Ain | Assistant Professor Nursing | Mohammad.Abudari@fchs.ac.ae |
| Mohammed Abdullah Al Maqbali | Al Ain | Assistant Professor Nursing | Mohammed.AlMaqbali@fchs.ac.ae |
| Nazih Said Mohammad Abu Tabar | Al Ain | Assistant Professor Nursing | Nazih.Tabar@fchs.ac.ae |
| Patrick Gladson Phiri | Al Ain | Assistant Professor Nursing | patrick.phiri@fchs.ac.aen |
| Reem Salem Obaid Khasib Alnasri | Al Ain | Teaching Assistant Nursing | Reem.Alnasri@fchs.ac.ae |
| Renuga Devi | Al Ain | Lab Specialist Nursing | Renugadevi.Kumar@fchs.ac.ae |
| Suleman Shah | Al Ain | Instructor Nursing | Suleman.Shah@fchs.ac.ae |
| Aisha Al Dewasri | Al Ain | Instructor Nursing | aisha.aldawsari@fchs.ac.ae |
| Kavitha Parthasarathy | Al Dhafra | Assistant Professor Nursing | Kavitha.Parthasarathy@fchs.ac.ae |
| Lintu Maria Michael | Al Dhafra | Instructor Nursing | Lintu.Michael@fchs.ac.ae |
| Manju Varghese | Al Dhafra | Instructor Nursing | Manju.Varghese@fchs.ac.ae |
| Mohammed Almahrouk | Al Dhafra | Assistant Professor Nursing | mohammed.mahrouk@fchs.ac.ae |
| Mohannad Al Jabery | Al Dhafra | Instructor Nursing | mohannad.aljabery@fchs.ac.ae |
| Rasha Atia Kadri Ibrahim | Al Dhafra | Instructor Nursing | Rasha.Ibrahim@fchs.ac.ae |
| Suthan Pandarakutty | Al Dhafra | Assistant Professor Nursing | suthan.pandarakutty@fchs.ac.ae |
| Tagreed Al Khaldi | Al Dhafra | LabSpecialist | Tagreed.Alkhaldi@fchs.ac.ae |