Message from Heads of the Department
Dr Maeve O'Connell and Dr Georgina Sosa
We are delighted to welcome you to the Midwifery Program. Midwifery is an ancient and respected profession; however, the world needs more midwives according to the most recent global report (State of the World's Midwifery Report 2022). There are few midwives here in the UAE and limited midwifery education available This four-year full-time degree program was started in 2022 in response to this need to educate skilled midwives who can work in full scope in a variety of settings. There is an urgent need in particular for Emirati midwives who can provide culturally sensitive and appropriate skilled care. This is an exciting time to join the midwifery profession due to the dynamic and expanding autonomous role working to lead antenatal care for women with no complexities identified and offer more maternity care options for women in the community.  
We offer you a variety of clinical placement opportunities caring for women in pregnancy, labour and following birth where you work alongside experienced midwives. Our academic team encourages independent and critical thinkers who would lead care and change which is needed to improve choices and outcomes for mothers and babies. Our goal is to ensure you graduate confident and competent to practise as a midwife using the full scope of midwifery to international standards.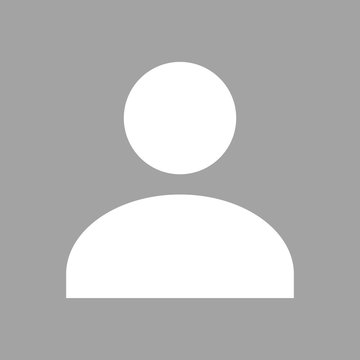 Midwifery Vision and Mission
Graduating from the BSc in Midwifery program will provide you with the required knowledge and skills to become a competent and safe practicing midwife. You will be able to lead, practice as an autonomous practitioner, organise and coordinate appropriate care for women during their pregnancy journey, from planning their family, to care during the pregnancy, care throughout labor and birth and caring for the mother and infant in the postnatal period in a variety of settings. You will also build your leadership skills and confidence in appraising research to provide evidence-based and up-to-date midwifery practice. On completion of the degree, graduates will be eligible to apply for licensure as a Midwife in the UAE through the Department of Health. This course is designed to meet international requirements so that graduates would be eligible to apply for licensure globally.
What is a midwife?
Midwives play an essential role in caring for women on their pregnancy journey.
– pre-pregnancy, pregnancy, labour and birth, and work with infants from the moment of birth until approximately two weeks postpartum. They provide sexual and reproductive healthcare in a variety of settings- including hospitals and primary health care centres in the UAE.
MIDWIFE is a protected professional title which can only be used by those who meet the requirements as set out by the International Confederation of Midwives (ICM).
– successfully completed a fully accredited Midwifery programme
– legally licensed to practice as a midwife in their country
Why choose Midwifery?
Apart from working with us, you can make a difference to women, their babies and family. You will be assessing and supporting women and their babies in pregnancy, birth and recovery after birth. You will be autonomous in your work and have many leadership opportunities. There are also financial incentives to choose midwifery. A midwife in the UAE typically earns around 19,200 AED per month but this may vary and be more or less depending on the years of experience and there is a financial incentive for Emiratis. 
Nurse Midwife Average Salary in United Arab Emirates 2023 – The Complete Guide (salaryexplorer.com) [MO1]
To find out more about our program and midwifery
List of Programs and Local Accreditation Status
The National Strategy for Nursing and Midwifery -2025 in the UAE highlighted the need to raise the quality of nursing and midwifery in the country. Furthermore, the first National Strategy for Maternity and Childhood, launched by our patron at Fatima College of Health Sciences, Her Highness Shaikha Fatima bint Mubarak in 2017, prioritized the rights of children and mothers to get comprehensive healthcare. Thus, midwifery is a key component of this.
The Midwifery program is a 120 credit hours full time 4-year program (Common Year with nursing students + 3 years of midwifery study) that leads to the award of Bachelor of Science in Midwifery. Following the Common Year—GRU Program, the students will commence the midwifery education in year 2. The midwifery training will commence with the normal physiology of pregnancy, labour and postpartum in relation to the woman, fetus and baby. The third year will focus on complexities and obstetric emergencies concerning the woman, fetus and baby. The fourth year will then include leadership, research, education and a preparation for becoming a competent midwifery practitioner. This program will develop student midwives to practice the full scope of midwifery as globally recognised by the International Confederation of Midwives ICM (2019). Student midwives will care for women as early as possible in pregnancy and then continue throughout the pregnancy, labour and six weeks postpartum. All BSM courses are mandatory and must be completed in the order stipulated in the study plan (please refer to section 5.4.3). To facilitate immersion into each course and to ensure that the EU Directives are met, the program will follow a 'block' system of theory/lab and placement.
The Bachelor of Science in Midwifery program is aligned with the International Confederation of midwives' competencies (ICM 2019) and Baby Friendly Initiative standards (UNICEF 2022). The program also prepares students to practice as a midwife in accordance with the Qualifications Framework Emirates (QFE) (2012) and HAAD Professional Qualification Requirements. The goals and outcomes are consistent and aligned with Level 7 Bachelor qualification awarded as defined in the Qualifications Framework Emirates (QFE).
Program Learning Outcomes
The Bachelor of Science in Midwifery (BSM) syllabi are mapped against the International Confederation of Midwives (ICM) competencies (ICM, 2019). The program learning outcomes are as follows:   

Demonstrate autonomous practice within the full scope of midwifery practice and in Community and Hospital settings
Apply problem solving and decision-making strategies as experts to support physiology and promote normal birth, reducing unnecessary interventions and providing emergency care
Combine clinical knowledge and skills with interpersonal and cultural competence, human rights, informed consent and decision making for women
Formulate plans of care using evidence-based practice that respects and tailors to the needs of all childbearing women and infants.
Recognise deviations outside the scope of midwifery practice and refer appropriately to the multidisciplinary team.
Appraise mother-infant attachment and the impact on health and emotional well-being

Each midwifery course has been mapped to these program learning outcomes.
How do I apply?
To commence the Midwifery major, students must pass their anatomy and physiology and English in GRD.
Graduation requirements:
All GRD and midwifery courses for the midwifery program must be completed with a total of 120 credits. The AMORA for clinical placement must be completed with a pass. Graduates must also meet the EU directives within the AMORA. Attendance of courses must comply with FCHS regulations.
Our clinical placements take place in our clinical partner sites which are prestigious health care institutions located across Abu Dhabi to ensure a high-quality placement experience to support the student's learning experience.
| Staff | Campus | Title | Department |
| --- | --- | --- | --- |
| Georgina Sosa | Abu Dhabi | Assistant Professor Midwifery | georgina.sosa@fchs.ac.ae |
| Maeve O'Connell | Abu Dhabi | Assistant Professor Midwifery | Maeve.OConnell@fchs.ac.ae |
| Karradene Aird | Abu Dhabi | Senior Instructor Midwifery | karradene.aird@fchs.ac.ae |