Success Story
Shamsa Al Ghfeli
As FCHS alumni, we offer you access to a growing community and opportunities to keep you connected to FCHS.
Stay in touch and update your contact information to received our latest updates, events, services, and publications.
August 2018 was my starting point in the physiotherapy field as a student at FCHS. At first, things were new to me, and I found myself a step behind my classmates thinking I was slow.
Eventually, with continuous self-motivation, family support, and feedback from my teachers, I was able to progress and enjoy my time as a physiotherapy student. Feeling at peace with myself and excited by my student journey consolidated me to be more confident. I started paving my steps forward by participating in many physiotherapy-related events and conferences. I was also part of the student council at the college for two years. Through all these participations, I was able to develop many skills including effective communication, leadership, and event planning.
My undergraduate program allowed me to explore various hospitals for my clinical placements including Tawam Hospital, Al Ain Hospital, Amana Healthcare, Cambridge Medical and Rehabilitation Center and Orthoplus Bone and Joint Center. During my training period at these hospitals, I was able to get exposed to different cases and conditions which improved my hands-on skills. I built a strong student-educator bond and trust with all my educators and communicated effectively with them regarding any issues or queries. Also, I was able to prepare an assessment and treatment plan by myself for some patients individually with the supervision of my educators. I'm sure that I was able to leave a very good impression on my teachers and educators until my last day at FCHS as a student.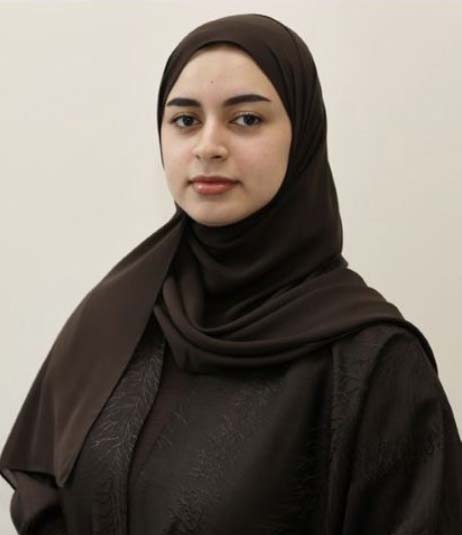 As a student in FCHS, my program and my teachers prepared me the attributes and underlying values of healthcare professional such as how to be honest, self-motivated, efficient, reliable & responsible, committed to learning, being ethical and respectful. All these attributes I will carry forward in every step of my professional life to excel in my career.
Not very long after graduating, I applied for job opening at FCHS and got selected, and received a job offer for the position of Lab Specialist at FCHS – physiotherapy department. I was honored to have the trust of the physiotherapy team and happy to be back at FCHS as a staff. During my time as a staff, I was able to experience preparing and teaching lab sessions to the students. I was also responsible for the lab equipment. Additionally, participating in planning and executing different events was one of the things I did during my time at FCHS. Those events included Breast Cancer Awareness Day and hosting high school students to orient them regarding the physiotherapy program at FCHS.  
Recently, I have applied for Al Ain Hospital job vacancy, got interviewed and received an offer to join Al Ain Hospital as a Physiotherapist. I got the offer for this position according to my excellent performance during my clinical placement at Al Ain Hospital when I was a student.
It was a moment of pride for me to see myself progressing with time and to get the recognition for my hard work, my educational background, and the sincerity I have for my field. I will continue my career pathway with the same passion and excitement and I'm sure that better opportunities will always be there for me.
Are you ready to take the next step toward your future career?