Message from Head of the Department
Psychology is an exciting major that will help you understand the behaviour of yourself and others. Our psychology courses cover a wide variety of topics and are taught in small classroom settings by energetic and dedicated faculty. We provide many opportunities for students to participate in research or gain clinical experience. We place students in a variety of settings to gain clinical experience such as local community mental health organizations, local schools, and rehabilitation clinics.
Students in this psychology program have a unique opportunity to participate in and conduct research. Many students work personally with faculty on research topics such as sleep disturbances, physical activity and cognition, eyewitness memory and the effects of stress on cognition.
I invite you to browse through our web pages to learn about the diverse expertise of our faculty and the opportunities that we offer students. Please contact us if you would like more information.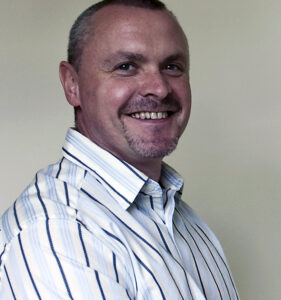 List of Programs and Local Accreditation Status
The Psychology program in Fatima College of Health Sciences (FCHS) prepares students to obtain a Bachelor of Science degree in Psychology (BSc) and enables students to pursue a wide range of science and research-related careers at the bachelor's level or to pursue an advanced level of studying human behaviour. The Psychology program equips students with theoretical and practical knowledge of the core areas of psychology and introduces students to the key theories in the field.  As a scientific discipline, the study of psychology requires competence in research methodology and critical thinking, two important skills that will be at the core of the program. FCHS students will also attain a high-quality scientific degree focused on knowledge in the discipline of psychology, integrity in the application of that knowledge, effective program management, and excellent communication skills.
The BSc in Psychology is a four-year, full-time undergraduate program requiring 125 credit hours for completion. The program is designed to meet international standards of academic design, teaching delivery and assessment. FCHS will evaluate and continually improve the program to ensure that courses are delivered at a high standard, and that student learning outcomes are aligned with FCHS outcomes as well as the UAE requirements.
Program Learning Outcomes
Below are the program learning outcomes achieved at graduation from the bachelor's degree in psychology. At the end of the degree, students will gain expertise in five main areas:
KNOWLEDGE BASE
Describe key concepts, principles, and overarching themes in psychology.
Develop a working knowledge of psychology's content domains
Describe applications of psychology
SCIENTIFIC INQUIRY & CRITICAL THINKING
Use scientific reasoning to interpret psychological phenomena
Be able to demonstrate psychology information literacy
Engage in innovative and integrative thinking and problem solving
Interpret, design, and conduct basic psychological research
Incorporate sociocultural factors in scientific inquiry
ETHICAL & SOCIAL RESPONSIBILITY IN A DIVERSE WORLD
Apply ethical standards to evaluate psychological science and practice
Build and enhance interpersonal relationships
Adopt values that build community at local, national, and global levels
COMMUNICATION
Demonstrate effective writing for different purposes
Exhibit effective presentation skills for different purposes
Interact effectively with others
PROFESSIONAL DEVELOPMENT
Apply psychological content and skills to career goals
Exhibit self-efficacy and self-regulation
Develop and Refine project-management skills
Enhance teamwork capacity
Develop meaningful professional direction for life after graduation
Curriculum Structure, Credit Hours, and Graduation Requirements
To graduate students will need to complete courses with a total of 122 credit hours. A typical study plan is shown in section 5. The psychology program courses are categorized as the following:
Cost of Studying the Program
| Staff | Title | Degree |
| --- | --- | --- |
| Dr. Saher Al Sabbah | Associate Professor | PhD |
| Dr. Dina Joksimovic | Assistant Professor | PhD |
| Dr. Nida Khan | Instructor | PhD |
| Dr. Afreen Faiza | Lab Specialist | PhD |
| Amani Dawlish | Instructor | |
| Reem Ali Ahmed Ali Alharthi | Teaching Assistant | |