Message from FCHS Director
Welcome to Fatima College of Health Sciences (FCHS); an institution where students are supported and encouraged to reach their potential.
Students encounter teaching staff and academic advisors who will encourage and support them to explore the disciplines offered. Time that students spend at FCHS should be a time of discovery, a time for intellectual, creative, and social challenges.
FCHS passion is to enable graduates to gain a depth and breadth of education at the bachelor's level to ensure that graduates are well prepared to enter the workforce and are highly sought after as employees. Courses focus on specific healthcare programs required in the UAE whilst also deepening and expanding students' knowledge, pursue interdisciplinary connections and build relationships with peers in other programs to enrich your studies and enhance academic culture in FCHS.
Academic quality assurance is vital in keeping FCHS programs at the forefront of international developments, whilst ensuring a local contextualization to the curricula. FCHS continues to develop both local and international collaborative efforts through partnerships with relevant entities. FCHS is committed to local development and social responsibility and encourages students and staff to participate in community service through volunteer work where relevant. Your journey at FCHS will be both educationally rewarding and fun. You will develop lifelong friendships as you pursue your studies ensuring that health promotion and healthcare in the UAE is of the highest quality.
I look forward to meeting you as you undertake your tertiary studies. I believe you will find FCHS to be an exciting, stimulating and supportive environment in which to shape your future. Make the most of your time with us and when you leave as a graduate ensure that you have achieved all the goals you set yourself before undertaking your studies at FCHS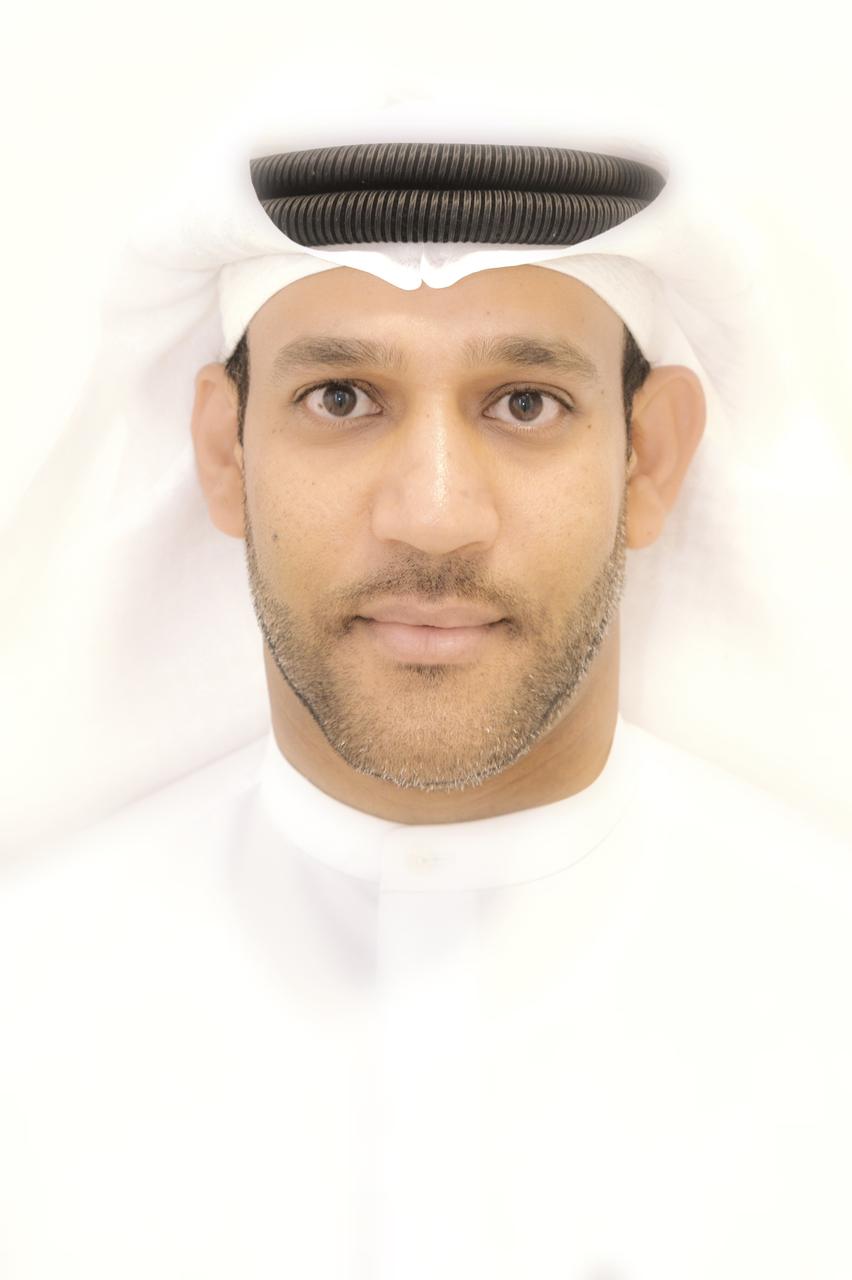 FCHS being an educational entity is an integral part of the Institute of Applied Technology (IAT) and is governed by the same. IAT was founded in 2005 through the Royal decree of His Highness Sheikh Khalifa bin Zayed Al Nahyan, President of the United Arab Emirates and Ruler of Abu Dhabi as a corporate body with complete financial and administrative independence. The establishment of the IAT was an initiative of General Sheikh Mohammed Bin Zayed Al Nahyan, Crown Prince of Abu Dhabi. His Highness envisioned the IAT as a world class career and technical education system that would produce the scientists, engineers and technicians needed for the UAE to build a knowledge-based economy. IAT is a dynamic organization that includes secondary schools, vocational education and training establishments, colleges, academies and other learning institutions. To achieve the objectives handed down to it by the Abu Dhabi Executive Council, IAT relies on best practice teaching and learning processes that are underpinned by a modern curriculum supported by state-of-the-art facilities.
FCHS is under the purview of the IAT Managing Director His Excellency Dr. Ahmad Abdulmanan Alawar, and the IAT Board of Trustees, consists of prominent individuals with extensive experience in government, academia and industry.
The Chairman of the Board is His Excellency Engineer Hussain Al Hammadi, Cabinet member and Minister of Education. The Vice Chairman of the Board is His Excellency Dr. Abdullatif Al Shamsi and the members of the Board of Trustees are:
| Board of Trustees members | Position |
| --- | --- |
| H.E Engineer Hussain Ibrahim Al Hammadi | Chairman of the Board |
| Dr. Abdullatif Al Shamsi | Vice Chairman |
| Dr. Abdulla Al Suwaidi | Board Member |
| Eng. Dhafir Ayed Al-Ahbadi | Board Member |
| Dr. Faisal Mohamed Albakery | Board Member |
| Mr. Ibrahim Hassan Abdullah Nassir | Board Member |
| Mr. Rabea Salem Al Junaibi | Board Member |
| Dr. Reyadh Abdullatif Al Mehaideb | Board Member |
| Dr. Yousef Ebrahim Al Akraf | Board Member |
The college's senior team is responsible for the management and proper execution of its academic programs, as well as ensuring the optimal organizational performance of the entity.
| Fatima College of Health Sciences Senior Management | Position |
| --- | --- |
| Dr. Ahmed Abouelnasr | Head of Emergency Health (Paramedics) |
| Dr. Alexander Gleason | Head of Nursing / Head of Midwifery |
| Dr. Alexandra Dimitri | Head of General Requirements |
| Asst. Prof. Amro Widaa | Head of Institutional Effectiveness |
| Asst. Prof. Emma Burnett | Head of Ajman Campus |
| Dr. Hamed Alneyadi | Snr. Manager Executive Gov. Relations |
| Prof. James Barnes | Head of Psychology |
| Ms. Maha Al Shamsi | Manager Student Services |
| Mr. Mohamed Albisher | Registrar & Snr. Manager Student Services |
| Assoc. Prof. Muhammad Al Jarrah | Head of Physiotherapy |
| Assoc. Prof. Mustafa Alhasan | Head of Radiography & Medical Imaging |
| Assoc. Prof. Saravanan Muniyandy | Head of Pharmacy |
To be the leading provider of health sciences education and research in the region
Offer flexible, dynamic, and culturally sensitive curricula that foster student centered learning and provide skillful and ethical healthcare graduates

Conduct clinically relevant health research that promotes innovation, creativity, critical thinking and industrial impact

Promote services that empower the population to make informed health decisions
FCHS is committed to:
Prepare knowledgeable and skillful health professionals, which will deliver evidence-based practice in different healthcare setting.
Provide flexible, dynamic and culturally sensitive curricula that are responsive to the changing healthcare needs in the UAE.
Nurture a culture of applied and operational research.
Foster community-oriented services in collaboration with external healthcare providers and the public at large.
Provide high quality student-centered learning environments utilizing technological innovation while promoting critical thinking.
 
In pursuit of its mission, FCHS maintains the following key values for its day-to-day operations and code of conduct:
Innovation: Empowerment of employees, encouragement of creative thinking and collaboration with institutions to enhance their effectiveness and ability to manage the ongoing change
Flexibility: Ability to respond proactively to all labor market changes and evolutions
Professionalism: Ethical values and results – oriented in order to provide optimal work experience
Excellence: Develop a quality management system to better control, manage, and continually improve the dynamic elements that are considered critical to policy and in the performance of its activities
Integrity: Adhere, in its relationship with all stakeholders, to our policies and standards with honesty, openness, transparency, accountability, and consistency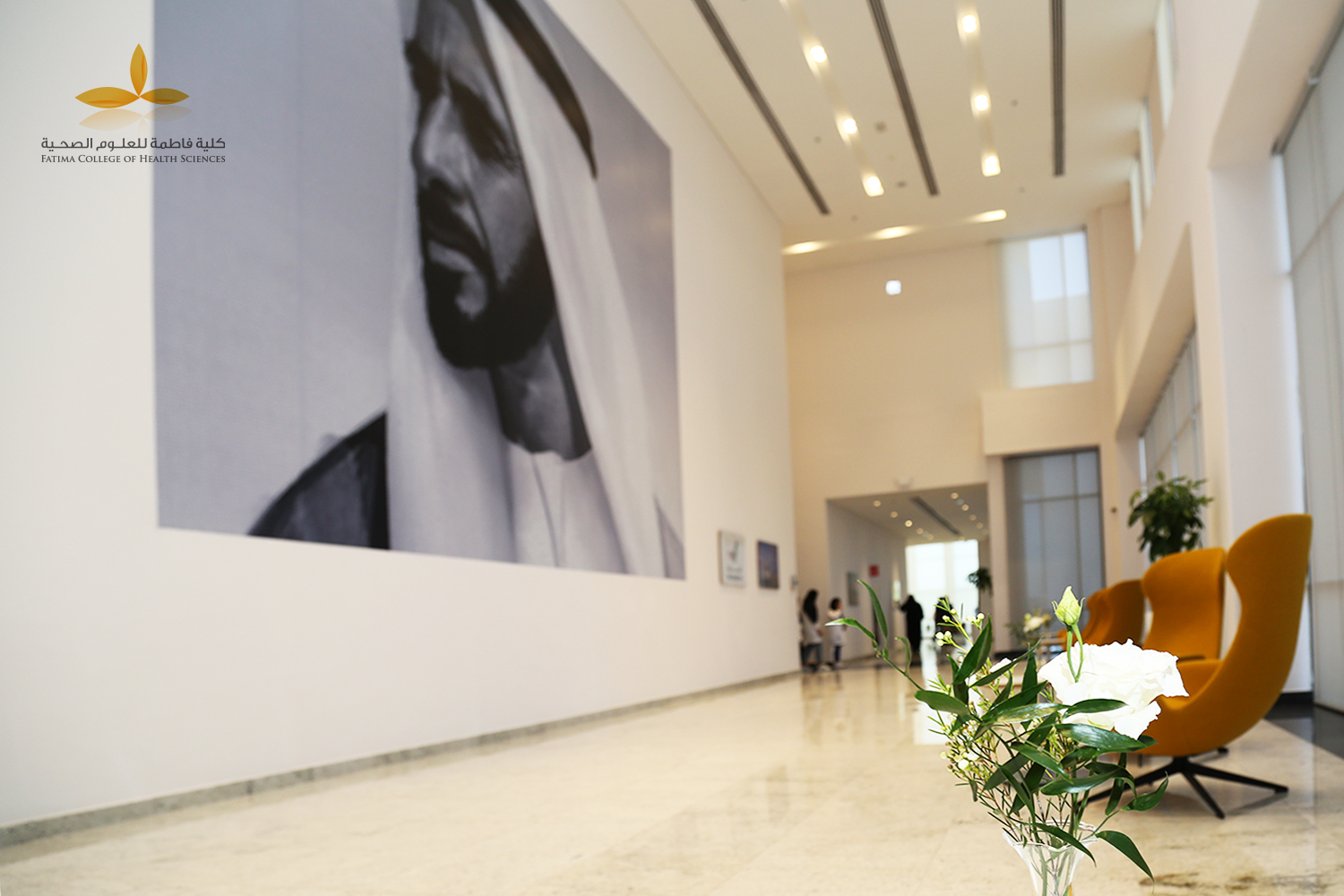 Fatima College of Health Sciences Strategic Plan 2020-2024 sets its goals and objectives. This plan is designed to comply with the Abu Dhabi Vision 2030 and to consolidate the achievement of Abu Dhabi Centre for Technical and Vocational Education and Training (ACTVET) strategic goals and priorities.